Another weekend is around the corner and here's what you can do!
Free fruit in the Central Station

Until 17. If you're there anyway. Below the giant clock.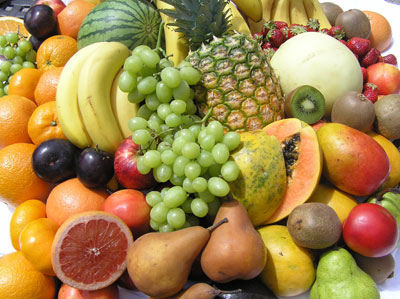 Yeah, go and get them for free!
Intelligence Day 2012
Blablabla, meet Mensa and Gifted Childre for an informal talk about intelligence. Or just visit them on saturday at Kongens Nytorv by the metro-station between 11-15 because there is coffee and cake in their tent! And I think it's free if you just pretend they're interresting.
Maybe this is the kind of cake they like in Mensa?
Blodig Weekend ("Bloody Weekend")
If you're into horrorfilms, guts and blood, this is your lucky weekend!
Still from the french "Livic" which should be both terrifying and really beautifull!
Prices vary from free (short films about upcoming Danish horror talents) to 100 kroner with several events included in the ticket price!
Den Store Biografdag
If you didn't get enough of films - there's
HALF PRICE ON ALL TICKETS IN ALL CINEMAS IN DENMARK! ALL SUNDAY!

This weekend is a popcornweekend!
If you want beer rather than popcorn (then go to the ESN Masquerade in Kampsax Baren tonight. I won't make a big deal of it here on the blog, since I'm dead tired of all their SPAM!!! STOP IT, ESN! I don't want to play with you.).
OR you could
Visit a new friday-bar, KBIII
Start your friday night early at the new bar in Kødbyen, with John Vincent and Rizzaw are DJ'ing (they must be really cool, because I have no idea who they are!) and there's a barbeque in the yard. Starts at 21, but be there early if you don't want all the hipsters to get all the beer before you! Admission's free and if you want to stay for the party later (23-04), you only pay half the price (80 kroner). A Belgian DJ, The Magician, will be visiting. Check it out on facebook: https://www.facebook.com/events/283661451738746/, and for the afterparty: https://www.facebook.com/events/171127076357348/

Yeah, he looks like a magician, but can he do any tricks?!
All the very best facebook hearts,
Nanna