Nothing better in the first week of studies that the first friday in the first week of studies. And that would be this friday!
I hear you'll be pub crawling to the different bars on Campus with ESN before the Summerparty at 21 at Matematiktorvet. The themes of the many tents there will be are:
21:30-22:30 Telt A: Uniforms
22:00-23:00 Telt B: Full Moon Party (!)
22:30-23:30 Telt C: Harbour/dock-theme
23:00-00:00 Telt D: Island-theme
23:30-00:30 Telt E: Grease
00:00-01:00 Telt F: Pirates
I will be going in uniform! And I'll personally highfive all of you who are going to dress up as all the themes!
Where to get costumes (in general):
I was asked by some of you the other day how you get costumes for all the DTU theme parties. It's a very good question.
There is a shop in Lyngby, near the station. It's called Fest & Farver. It's not the most expensive nor the most cheap. If you want to go cheap, don't rent costumes. It's almost always cheaper to buy it, make it or improvise it.
Buy it online to get it cheaper. I like escapade.co.uk, because the shipping to Denmark is not too expensive. If you go for this option, find and order your costume in advance (+14 days).
There is also the possibility of going to second hand shops. They often have a small selection of costumes for sale (or just plain weird clothes). It's more challenging, but it's fun to improvise this way. Also, you'll be able to use the same things for many different costumes (hopefully!).
To make your own costume, print it in the Library, plot it in the plotting-rooms (but remember, these costumes are not very resistant to beer! Heheh)... go to the hobby stores or the toy stores (or the Chinese gift shop at Lyngby Station - ultimate cheapest option). I'd love to hear and see what you will be wearing!
You can be assured that one costume is a good investment. We love theme parties so much here at DTU that there will be no hard feelings as long as you show up in costumes - according to the theme or not!
Remember to stay for a while in Diamanten on your pub crawl. We love you all very much and want you all to love us too!
Other events this weekend:
Ok, this weekend is also full of not-DTU-related awesome events. Check this out..
Party on the Lakes
We don't care that summer's officially over. Which is why there will be a party ON one of the lakes of Copenhagen, Peblingesø, saturday from 16:00. Everybody's welcome to mess around on the lake on standup-boards (too trendy for me to know what it is - might be a surfboard you have to stand up on?), small sailboats, canoos or waterballs!
This is a waterball - scary and awesome at the same time!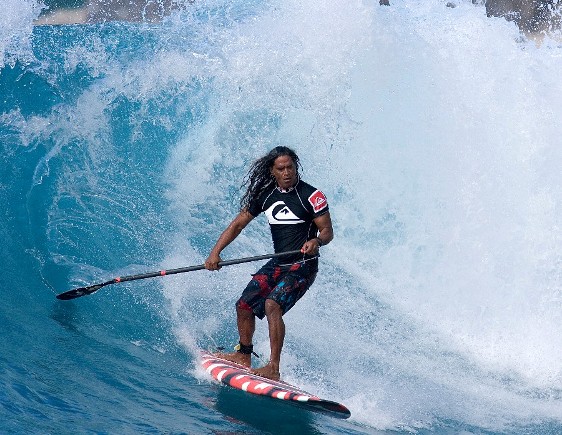 This is a standup-board... I was right for once! Don't expect waves that big on the lake!
There will also be livemusic, canoo-race and a caribbean limbo-competition (and the prize for the winners will be rum!). Grill from 18:00. Cheap bar and the rest is free. There will be DJ's when the night falls and untill the morning comes.
Just meet up by the waterside of Søpavillionen (the "castle" like club on the side of Peblingesø).
Cute dogs in Tivoli
Before going to the party on the lake, you can go to Tivoli and have a look at a ton of cute dogs. It's the Dogs' Day, and dogs will parade, perform and be your best friend in Tivoli this day.

Unfortunately, people have to pay...
There will be "dog-dancing", a dog fashion show, dogs in costumes and a big dog-parade at 14.
Soooooooo cute!!!!
50's festival on Vesterbro
The 50's festival Golden Days will start this saturday with a giant party which will be started with a street-ball (dance/prom/younameit) in Enghaveparken. There will be old school food (marble-cake among other delicious things). There will be jitterbug, old school rock'n'roll, a rollerderby (!!), flea market and milkshakes. There will be cheap food outside the club VEGA, which is not far from Enghaveparken.
There is also a 50's party at Ideal Bar (which is also totally for free!).
The party is from 11-16, so then you can go and roll in a waterball afterwards! Or go to the afterparty at the club VEGA (for 200 kr).
The festival will continue until September
the 23rd
. Read more here: http://festival.goldendays.dk/ (in Danish, I know, but just run it through google translate!).
And buy tickets to the party in VEGA at billetnet.dk (search for Golden Days at Vega on September the 8th).
Also, if you go to the Summerparty Grease-style, here is the first opportunity to reuse your costume! Yay!
Gangnam Style back in the days...
Hope you all got a spot on the courses you wanted and that you all have fun - not only in the weekends!
Best,
Nanna