This weekend will be packed with awesome stuff to do, so there is not much time to explain!
Friday
Icons in Tivoli
Iconic and much-hated-with-love-by-most-Danes-rappers and guys with feelings, Nik & Jay will be performing in Tivoli tonight. There will be equal amounts of people truly wanting to see the show and people who are there to have a laugh. Doesn't matter if your Danish is not very good yet - the lyrics are simple and you might even have heard them before while staying here. Put on your whitest sneakers, tilt your cap, find red wine and Blå Kings and party.
Entrance: Same as entrance to Tivoli. The show starts at 22.
Zulu Sommerbio
Tonight is the last night with the awesome concept, Zulu Sommerbio, which is a touring outdoor summer cinema! It is free to go and tonight the movie will be a surprise! Bring bunches of blankets and a nice sweater to keep warm with cold beer and popcorn together with a packed Fælledparken!
The movie starts at 21.15 and you can hardly miss the place!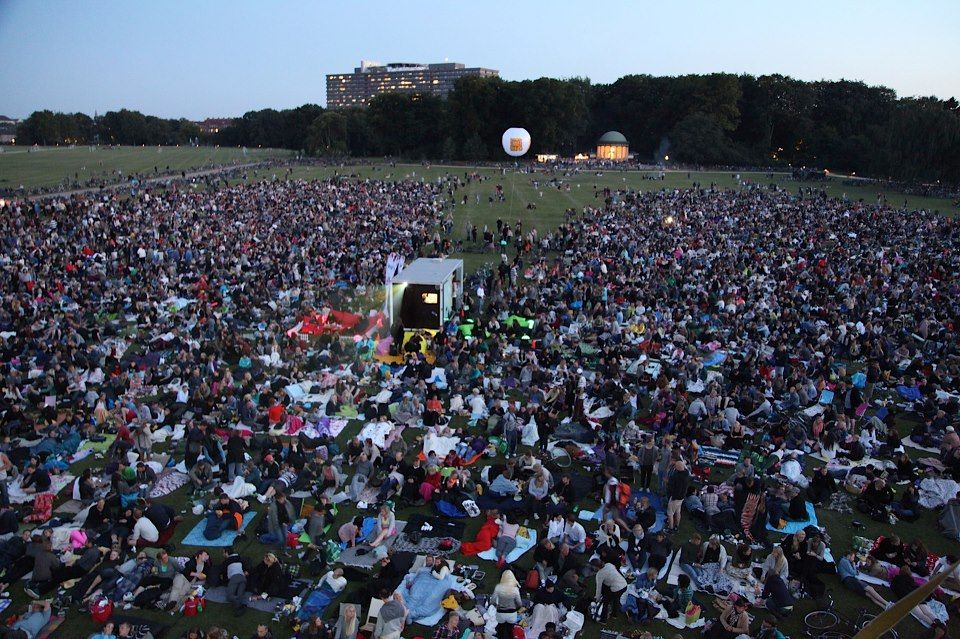 Saturday
STRØM FESTIVAL

Refer to my post about Strøm Festival from the other day! Saturday is the biggest day of the festival!
The Unofficial Strøm After Party (with a Gameboy-soundsystem!)
A GAMEBOY SOUNDSYSTEM! I SAY GO! The party is called Frossen Fisk (Frozen Fish) and it goes down in Basement! There will be other electronic and rave names performing too. Free drinks the first hour! Entrance is 40 kroner! Time is from 23-06. The address is Enghavevej 42. More on Facebook: https://www.facebook.com/events/529279677127619/?ref=2
Galore Urban Art Festival
Galore is an annual free urban art festival set in Valby, more specifically at Toftegaards Plads. S-trains go almost to the door (Valby Station). Entrance is free, beer is 20 kroner and they have a kickass pulled pork burger! The art is of higher quality each year, both the indoor exhibitions and the live street art outside. There are bands performing, and tomorrow from 15, there will be wrestling.
More on Facebook: https://www.facebook.com/events/377832398990147/?fref=ts
Saturday is the last day of the festival, which can also be visited friday!
Sunday
One Love Walk
Sunday gives you a reggae-parade, One Love Walk, as warmup to the Scandinavia Reggae Festival. The parade will go from Christiania to Nørrebro, music will be provided by Karmakanonen (the slightly psychedelic, heartshaped bike-soundsystem) and various Danish reggae/dancehall artists (Pharfar, Raske Penge, Kaka and Youngblood among others). The parade is from 15-19 and it's free to follow them! More on Facebook: https://www.facebook.com/events/555149894546989/
Best weekend wishes,
Nanna